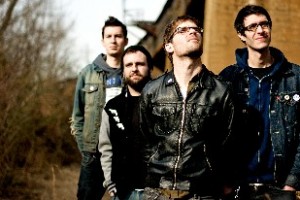 The Riot Before are calling it a day, according to a blog post by frontman Brett Adams this morning. Brett writes:

Though The Riot Before has been made up of thirteen different musicians over the course of its eight year existence, Cory, Freddy, and Jon were by far the most important and influential members. They performed on Rebellion and Fists Buried in Pockets, they were on stage during the vast majority of our five-hundred plus shows, and they sacrificed their time, their money, their personal lives to make this band work for as long as it did. The band is permanently indented with their influence, so much so that, with all three of them now gone, it would be both insensitive and dishonest to stand alone on something built by a group and obstinately declare it The Riot Before. So I won't.
The band's most recent release is 2010's Rebellion. You can read the full post on the band's Tumblr, here.