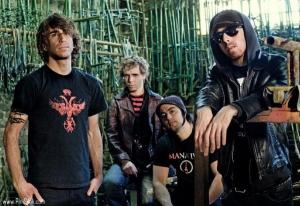 Israeli punk band Useless ID has signed to Fat Wreck Chords. Fat leader Fat Mike said of the signing:

After being friends with and touring with Useless ID (terrible name for a band) for many years now, I decided to sign the Jews to Fat Wreck. Not because of those reasons, but because they made a kick ass record with Bill Stevenson and Jason Livermore. nuff said
The band will release their Fat Wreck debut, Symptoms on February 14th, 2012. This will follow 2008's The Lost Broken Bones.