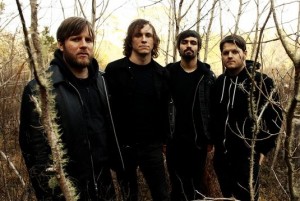 Against Me!'s Tom Gabel has announced the beginning of work on the band's next full length, and first since leaving Sire exactly one year ago. It will be the first on the band's own Total Treble Music and first with drummer Jay Weinberg.
Gabel noted:

Would like to thank everyone who was a part of making this Europe tour possible. Had an amazing time. We're gonna go make a new album now.
The record is expected to be recorded in the band's new studio, which Gabel and his family built beginning in September. The studio was used to record the latest album from Cheap Girls. They last released the Russian Spies [7-inch] in 2011 and Total Clarity and White Crosses in 2010.