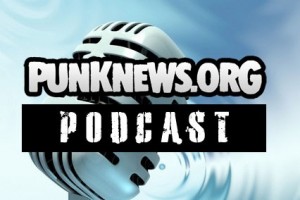 This week on the Punknews Podcast, Chris Moran, Adam White and Rich Verducci discuss Against Me!'s new record announcement, Fat Mike's latest financial affairs, Travis Barker and his pals at the LAPD, Rolling Stone's list of top 100 guitarists, and a Christian-ska band raking in the dough on Kickstarter.
We also have music from Elway, Rain Over Battle and Whirr.
You can click Read More to stream and/or download the show, or subscribe via RSS or iTunes. You can always send us your feedback in the comments section or via e-mail.