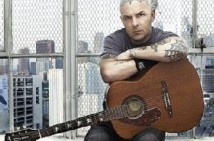 In a new interview, Rancid's Tim Armstrong revealed a little about plans for a follow up to 2009's Let the Dominoes Fall. Rancid will apparently be entering the studio in the next couple of months with Brett Gurewitz at the helm and describes the session as "a family reunion, a celebration with wives and kids and the whole affair."
As for the record itself:

Every record we document where we are, so we don't know what it'll be. Each album shows us where we're at in that moment in time, with the songs and the feelings that we're experiencing, so it can change a lot in the next couple months.
Of course, there is no shortage of material from Armstrong this year and next; he premiered his musical theatre project, is planning new Transplants material and his collaboration with reggae legend Jimmy Cliff.
Check out the interview here.