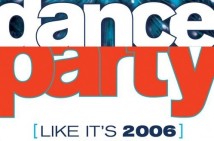 In a situation which mirrors a previous case with Hawthorne Heights, punk/hardcore label Victory Records is again being sued by one of its most successful bands. News came out that A Day to Remember has filed suit against Victory over breach of contract and an alleged $75,000 in unpaid royalties. Those who remember the suit of 2006 may recall a similar issue over royalties which Victory characterized as an attempt to escape a multiple album deal to sign to a major label. Victory for their part has responded to the lawsuit:

Recent reports of claims […] have misleadingly stated that the principal issue in the case concerns the payment of royalties. The lawsuit, filed shortly after the band hired new management, is really about the band's refusal to fulfill their 5-album contractual commitment to Victory and their newfound desire to move to a major label. Recycled and often apocryphal stories of misguided and unsuccessful attempts by a few Victory bands to jump ship from the label that put them on the map have one common truthful thread; they always end badly for the band.

Victory continues to honor its commitment by placing its significant resources behind the band's current album. The band has enjoyed the benefits of the hundreds of thousands of dollars in record royalties generated from their album sales, which Victory accounts for in full compliance with its contract. Victory's job remains the same- work hard, sell records and abide by our agreements.
Copies of the original court filing and Victory's response can be found below, if you're into that kind of thing. Looking at you Gentile.