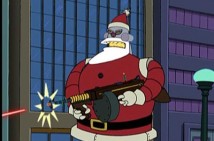 As we prepare to close the books on 2011 and open the books on 2012, we here at Punknews would like to give artists (and other music industry types who pay the toll) a chance to look back on some of their favorite records, books, experiences and all other manner of madness from 2011. Today we're lucky enough to have Tim Browne of Elway, Chris Farren of Fake Problems and Ray Carlisle of Teenage Bottlerocket.
Tim Browne of Elway
1. Nothington - Borrowed Time
Though I was a Nothington fan before the release of Borrowed Time, they never really clicked with me. 2011 saw a much more focused and strong sounding Nothington, willing to dial down the hokey Americana undertones of yesteryear in trade for what is undoubtedly the year's best punk album. Enough said.
2. Bomb The Music Industry! - Vacation
I'm no Rosen-stalker, but I'd be remiss if I didn't say that Jeff really outdid himself on this record. BTMI! Is a band that gets invariably better with each release, and this record is no exception. From the incredible depth of songwriting to the truly unique instrumentation and production, this record slays!
3. Dead To Me - Moscow Penny Ante
It says something about strength of songwriting when a band can undergo a major lineup change between each release and still manage to produce fantastic records. Sam's songs compliment the band's sound perfectly. The record is a return to the rawer style of Cuban Ballerina, and that bodes very well with me.
4. Bridge and Tunnel - Rebuilding Year
Everyone who was pissing pants over how epic
Previous Story
Music: Xerxes: "Tide/This Place is a Prison"
Next Story
Music: Sony, Warner, Universal sue Grooveshark