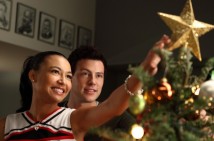 Continuing with our coverage of everyone and their mother's favorites of the year, today we've got the opinions of the gentlemen in Campaign and the Dopamines. Agree or disagree with their picks? Let us know in the comments.
Click Read More to see what's good.
York Henderson - Campaign
In no particular order:
Ringo Deathstarr - "Colour Trip"
Deafheaven - "Roads To Judah"
Defeater - "Empty Days And Sleepless Nights"
The Pains Of Being Pure At Heart - "Belong"
Young And In The Way - V.Eternal Depression
Trash Talk - "Awake"
Tom Waits - "Bad As Me"
Timber Timbre - "Creep On Creepin On"
Title Fight - "Shed"
Reverse The Curse - "Hither And Yon"
Trap Them - "Darker Handcraft"
Josh - Campaign
In no particular order:
Trash Talk - Awake
Young and In the Way - I Am Not What I am
Fucked Up - David Comes to Life
Trap Them - Darker Handcraft
Swingin' Utters - Here, Under Protest
Zac - Campaign
Favorite Record of the Year: Restorations - Restorations 5 Other Great Records (in no Particular order)
Banquets - Top Button Bottom Shelf
Title Fight - Shed
Fucked Up - David Comes to Life
Junior Battles - Idle Ages
Senders - Lucidity/Lividity
The Dopamines (Yes, a collective band list and it's 11)
In no particular order:
Vacation - Self-titled
Future Virgins - Western Problems
Slow Death - Born Ugly, Got Worse
Night Birds - The Other Side of Darkness
Copyrights - North Sentinel Island
Tenement - Napalm Dream
Underground Railroad to Candyland - Knows Your Sins
Gateway District - Perfect's Gonna Fail
Lipstick Homicide/Billy Raygun split
Emily's Army - Dont be a Dick
Fake Boys - Nice Knowing you 7"