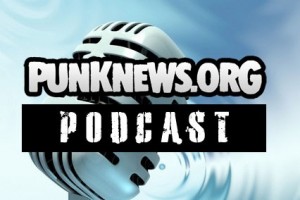 This week on the Punknews Podcast, Adam White, Kira Wisniewski and Chris Moran talk about what's likely the last bit of interesting news before the punk doldrums of late December arrive. This week we tackle the quasi Black Flag reunion set, new records from Propagandhi and the Bouncing Souls, the Green Day family side-project The Boo, Victory Records' hot legal action and the fact that loud music and booze somehow pair well.
…all this and music from Single Mothers, Foundation and a little bit of meta-snark from those Burly mooches in Silverstein.
You can click Read More to stream and/or download the show, or subscribe via RSS or iTunes. You can always send us your feedback in the comments section or via e-mail.
Punknews Podcast for the week for December 20, 2011