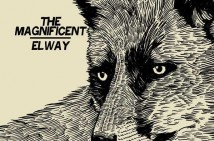 Fort Collins, CO's Elway and England's The Magnificent have released a new split. The 7-inch is limited to 300 copies and includes 2 songs from each act.
Elway last released Delusions in 2011 and the Magnificent's Jimmy Islip will be heading out on tour later this month.
The split can be ordered here.