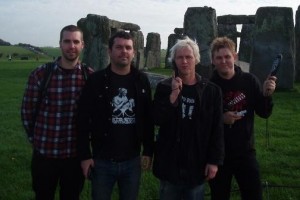 Melbourne, Australia's A Death in the Family have announced that they have decided to call it a day. The band released the following statement on their website:

[Our] band is no longer. To cut to the chase, we've hit a cross-roads (or dead-end as it seems). Each of our lives and circumstances are vastly different than they were a few years ago and as a group we've simply decided now is a good time to move on, rather than pushing on. As a band we've done more than we ever imagined and made life long friends in many parts of the world.
The band last released Origins in 2010 via Poison City Records.