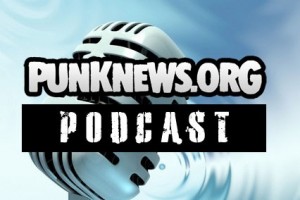 This week Punknews Podcast lights a candle in memory of Lookout Records. Tune in hear Chris Moran, Adam White, and Rich Verducci chat about the new Lagwagon tour dates, the latest Warped Tour additions, and the grand finale of the Punchline ultimatum.
…all this and music from Grey Area and Grace Petrie!
You can click Read More to stream and/or download the show, or subscribe via RSS or iTunes. You can always send us your feedback in the comments section or via e-mail.
Punknews Podcast for the week for January 17, 2012