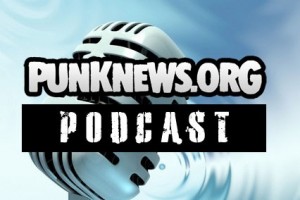 With all the legal wrangling over MegaUpload and SOPA, who better to have on the podcast than Punknews' own Matt Murdock, John Gentile. He joins Chris Moran and Adam White to chat about recent reaction pieces from members of The Vandals and The Lawrence Arms as well as the future releases from Hot Water Music, Against Me! and the Bouncing Souls.
…all this and music from Muncie Girls, Sharkpact, and La Sera.
You can click Read More to stream and/or download the show, or subscribe via RSS or iTunes. You can always send us your feedback in the comments section or via e-mail.
Punknews Podcast for the week for January 24, 2012