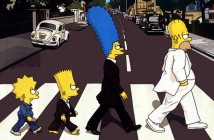 The copyright battle continues on another front as a UK Patents County Court judge found that copyright infringement could occur even if the photo has been recreated from scratch. According to the ruling, "copying a photograph does not require a facsimile reproduction, it is enough to recreate the scene or a substantial part of it."
This could make famous photographic recreations like the ubiquitous Abbey Road parodies and even covers like Rancid's … And Out Come The Wolves tribute to Minor Threat copyright infringement.
Find more details via Amateur Photographer.