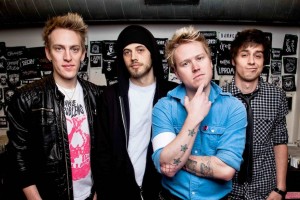 Toronto's The Artist Life are calling it a day, the band has announced.

It's a New Year. A new year full of resolutions, new stories to create and most of all, a fresh new beginning. With that being said, we wish this was one if those moments we tell you all something new and exciting. Unfortunately, this being 'new' it my not be that exciting to most.

It's been an amazing 5 years. But today is the day The Artist Life will be laid to rest. Thank you all so much for the support over the years and for believing in this band.
They will play a final show on March 31st, at Sneaky Dee's in Toronto. In addition to the show, the band unveiled a video for their song "Impossible," off of their now-final album Impossible, which was released last year.
You can read the band's full statement on their website.