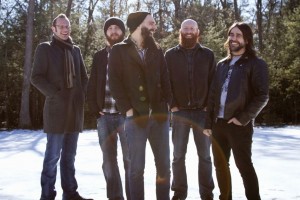 After a decade apart, Jesse Leach has rejoined Killswitch Engage., the band he helped form in 1999. The news comes on the heels of the departure of Howard Jones who joined the band in 2002 and left in January. The band made this statement:

After much deliberation and careful consideration, we are pleased to announce that Jesse Leach has rejoined Killswitch Engage. Our job was to find the best person to fill Howard's shoes: a decision based on talent and not familiarity. Truth be told, Jesse blew us away in auditions. The room seemed charged with electricity. He commanded both new and old material, and proved, beyond a shadow of a doubt, that he wanted to do this. The choice became very clear and apparent.
The band last recorded Alive Or Just Breathing with Leach, which was released in 2002. Killswitch Engage's last record was 2009's Killswitch Engage.