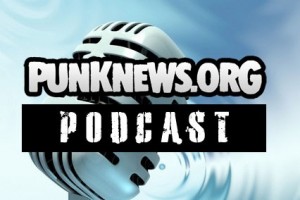 Tonight (or whenever you listen to it) on the Punknews Podcast: Adam White, Chris Moran and Armando "I filled in for Rich at the last minute because one Californian is as good as the next one" Olivas chat about stories like the Arrogant Sons of Bitches reunion show, the next Joyce Manor record, Pussy Riot's activism in Russia and Dave Grohl's TV plans.
You can click Read More to stream and/or download the show, or subscribe via RSS or iTunes. You can always send us your feedback in the comments section or via e-mail.
This episode of the Punknews Podcast is sponsored by Pouzza Fest, the punk rock festival taking over downtown Montreal from May 18th to the 20th.
Punknews Podcast for the week for January 31, 2012