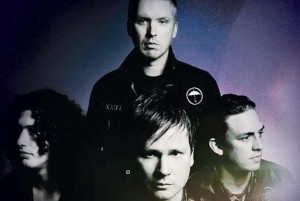 In a new NME interview, Angels and Airwaves (and Blink 182) vocalist Tom Delonge revealed that he has plans for more films like last year's LOVE. He explained:

We've got three movies ideas that we're working on, two specifically; one has a completely written script, which I can't go into yet. But the Poet movie is a very large, ambitious idea; it's about dreams and near death experiences. It'll have the pacing of a mainstream film, but it'll look very artistic. It'll allow us to create a score album that's very different to anything Angels And Airwaves has done in the past.
Check out the interview here.