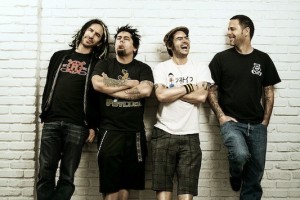 Fat Mike of NOFX recently talked to Rolling Stone regarding his ragtime soundtrack to the fetish film Rubber Bordello, and gives some information on the band's next album:

"We're recording in April, and it should be out in the fall. I've got 12 songs, but I don't have a name for it and only a few of the songs are finished. We're demo-ing it right now."
You can check out the complete piece, and stream "The Jerk Rag" from the Rubber Bordello soundtrack, here.
The band last full-length was 2009's Coaster, though they have released a few EPs in the meantime.