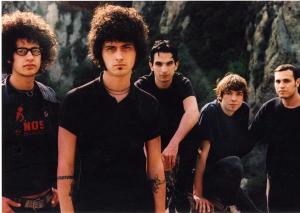 At The Drive-In have announced their first non-Coachella reunion date, but North Americans will have to wait a little bit longer for more shows. The newly added performance will take place in Costa Azahar, Spain at Festival Internacional de Benicà ssim on July 12, 2012.
The band is high up on the bill, coming just below heavy hitters like the (also reunited) Stone Roses as well as New Order, and Florence + the Machine.
For a look back at the band, check out this interview we posted from when the band was still together.