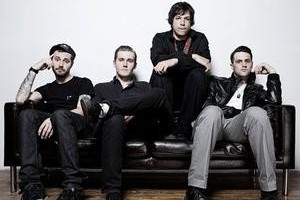 The Gaslight Anthem recently completed recording of the main album tracks from their upcoming major label debut. The Tweet from last Friday evening is pretty unambigious:

Every song done! Now recording b sides and covers! One more day in Nashville, shooting some press shots with Danny Clinch and then we're outta here!
The upcoming album will be their first for Mercury Records and the follow up to 2010's American Slang.