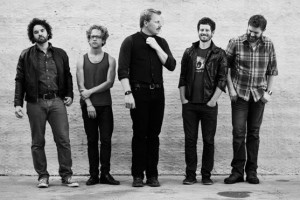 California's Sherwood are calling it a day, according to a very, very long post by the band on their Facebook page.

It's inevitable that at some point we all watch our dreams come to an end and are left with hopes that new dreams will rise from their ashes. It's today that we are finally honest with ourselves and must say goodbye to Sherwood. […] We can't believe it was ten years ago that we started Sherwood in a garage in San Luis Obispo. Sadly, we can no longer maintain control over our lives and simultaneously carve out a place for Sherwood to exist inside of it. We are all living happily in separate cities and sadly admit that it is impossible for us to make this work. We tried for the last year and a half to push through our distances but our music, something that has always required proximity and was improved by spontaneity, has suffered.
You can read the full statement here.
In their 10 years together, Sherwood released 3 full-lengths and 5 EPs. Their final album was 2009's QU.