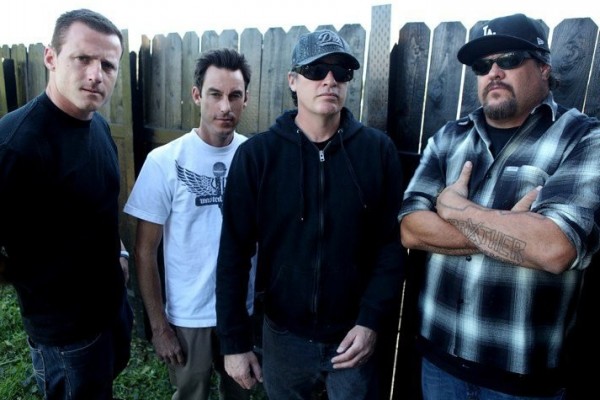 Pennywise will be releasing their first new album in four years on May 1, 2012. The album marks the return of the band to Epitaph Records and also the debut of vocalist Zoli Teglas (Ignite) who joined the band in 2010 after the somewhat acrimonious departure of founding vocalist Jim Lindberg in August 2009. Lindberg went on to form The Black Pacific and oversee production of the Other F Word which was based on his book, Punk Rock Dad.
Guitarist Fletcher Dragge said this about the album:

It felt like we got to go back to our roots in the songwriting process. There was a lot of passionate discussion between everybody. In the old day that's how our best records got made, lot's of yelling and smashing shit. And as a result the music started sounding like an old school Pennywise record. At the end of the day this is just a loud hard fast aggressive punk rock record and that's what we do best.