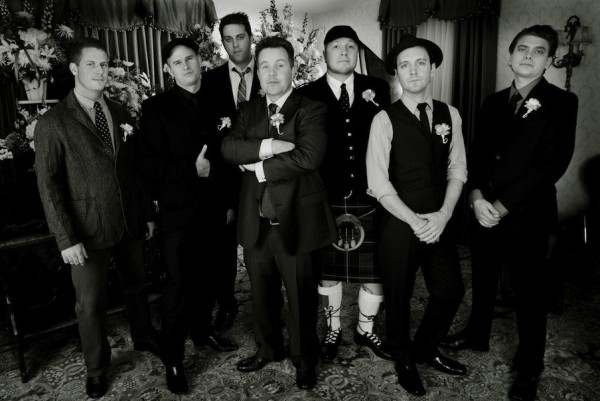 Boston's Dropkick Murphys are teaming up with Bridge Nine Records to release a limited edition 7" picture disc for this St. Patrick's Day. The record will feature two songs recorded live at the Murphys' shows at Fenway Park this past September: "Sunday Hardcore Matinee" and "Broken Hymns," both originally from their 2011 album Going Out in Style. Murphys singer/bassist Ken Casey said of the release:

It's been a while since we've done a cool limited edition 7 inch. It feels like the old days when we had so many different pressings of limited vinyl I couldn't even keep up with all the colors and different artwork, etc. It's great to be doing something fun again with a great local label like Bridge Nine.
The 7" will be available on March 20th, and is limited to 1,000 copies. Pre-orders are available through Bridge Nine and the Dropkick Murphys' sites.