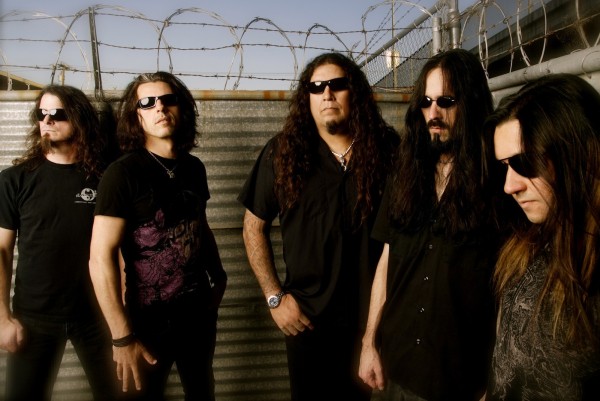 Guitarist Eric Peterson of Testament recently sat down with Maximum Metal to discuss the band's next album, The Dark Roots of Earth. He claims the record was "supposed to be out in late April" but looks to be pushed back to May.
Regarding the album's sound, Peterson says:

It's gonna be our heaviest record and we have a ballad called "Cold Embrace" on the new album, which we haven't had since the Low album. We have songs on this album that have blast beats in the choruses with melodic vocals… very Dimmu Borgir/Emperor blast beats with Testament riffs with Chuck [Billy] doing Practice What You Preach-style vocals.
You can read the full interview here.
The long-running thrash band last released The Formation of Damnation in 2008.