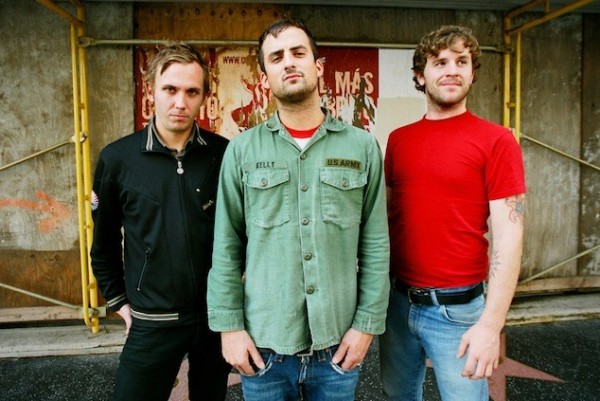 The long-awaited 10th anniversary concert DVD from The Lawrence Arms, An Evening of Extraordinary Circumstance, has been given a release date. Fat Wreck Chords will be releasing the DVD on June 5, 2012. From the label's statement:

That's right! After three years, a long silence, an audit by the ever-courteous IRS and a lot of speculation, we here at Lawrence Arms HQ are pleased to announce that the long awaited 10th anniversary DVD shot live at the Metro is finally coming out, courtesy of Fat Wreck Chords and Crankstrap Productions. To answer the question on everyone's mind: I don't know what the fuck took so long, but it had something to do with the fact that I guess there was something weird about Neil on the undoctored footage and so we had to get a group of specialists to go in and meticulously remove his gigantic robot dong from each frame. Whatever.
You can read the full statement and pre-order here.