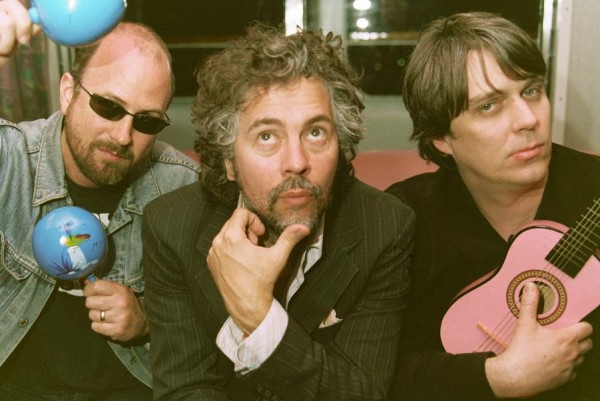 The LA Times is reporting that the new musical based of the The Flaming Lips' 2002 album Yoshimi Battles The Pink Robots, will make its debut later this year at the La Jolla Playhouse. The musical will have its world premiere in either November or December, directed by Des McAnuff. The musical will share the name of the 2002 album, but will feature songs spanning the Lips' discography including The Soft Bulletin and At War with the Mystics.
The Playhouse states:

Wayne Coyne of The Flaming Lips and I have been working on Yoshimi Battles the Pink Robots for some time. Aaron Sorkin initially planned to write a book for the musical, but when it became clear that the musical would be 'sung through,' Aaron turned his attention to other projects. In the meantime, Aaron and I have started work on another play. Wayne and I continue to fine tune the libretto and score for the musical which will go into rehearsal in La Jolla in the middle of September. We are both looking forward to Yoshimi with keen anticipation. We know that we have Aaron's enthusiastic blessing on our project.
You can read the full LA Times article here.