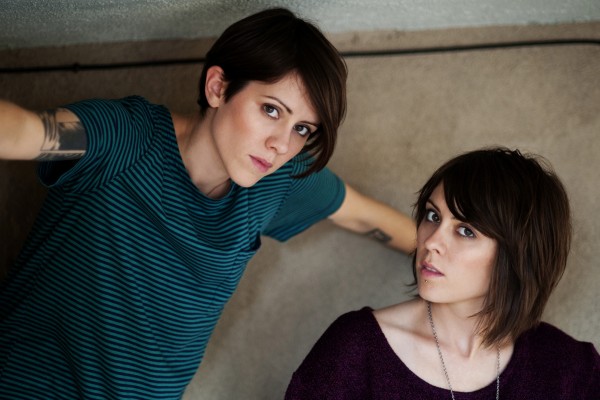 Tegan And Sara have entered the studio to record their seventh album, their first since 2009's Sainthood. The sisters are working with three separate producers on the album: Greg Kurstin (The Shins, Lily Allen), Mike Elizondo (Mastodon, Rilo Kiley), and Justin Meldal-Johnson (Neon Trees, M83).
Tegan said of the new record: "Sara and I are trying to step outside of our comfort zones and push ourselves to the extreme with this one so get ready for a whole new T+S sound! We strive to keep things fresh and exciting with each new record and I definitely feel like we're accomplishing that so far."
According to a recent interview with Alternative Press, they are planning to have the record completed in June, with a release later this year. You can read the full interview here.