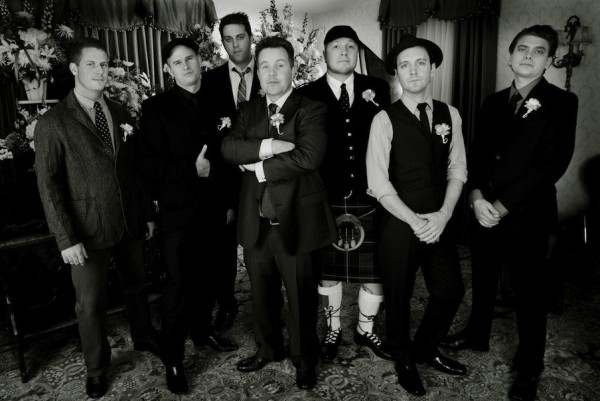 Dropkick Murphys singer Al Barr has posted a video promo for Berlin's Punk & Disorderly Festival, and the video has led to much discussion and outrage on the Internet. In the short clip, Al tells the viewer "Don't be a faggot, go motherfucker!"
The video has since been removed, but Al has posted a statement about it:

Just wanted to address the negative comment that I made. I'd like to apologize for using the term. By no means did I intend for it to cause any hurt or harm, I now fully realize how insensitive it was.  Having grown up within a very diverse punk scene, I have many gay friends. I would never want to hurt anyone's feelings with my comments. 

My band and i are any anything but homophobic and our 16 year track record proves that we stand up for human rights and fight against injustices towards all people. 
Update: You can see the video which sparked the controversy here.