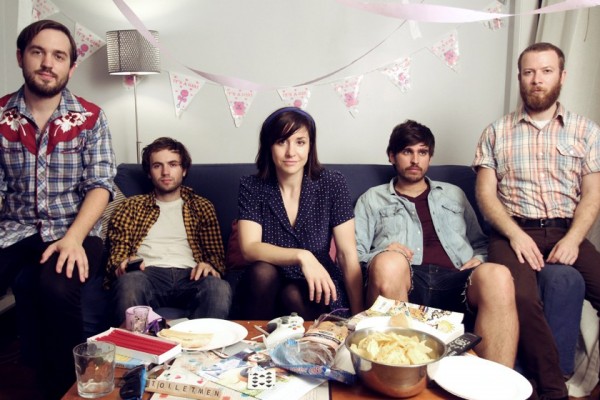 In a new interview, Laura Stevenson of Laura Stevenson and the Cans talked about plans for recording a follow up to 2011's Sit Resist. She said this:

We recorded four songs. We've been working on our new record and we just kind of wanted an idea of where we wanted to go and what instrumentation we wanted to use and we wanted to have a cleaner version of the songs that we just had practice recordings off. It was good. It really helps you find direction. You can work from the demos and decide what production choices you want to make. It's important to do demos. We have most of the record written but those four are just the four that we felt we had the tightest and the time that we wanted to record them. We recorded them with Jeff from Bomb The Music Industry! right before he left for Australia. So we were kind of pressed for time so "let's just do this."
Check out the interview here. The band is in the midst of a North American tour.