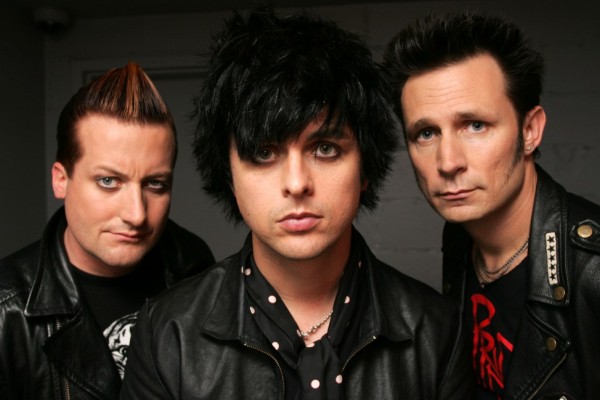 Looks like Green Day's unusual studio videos are leading to some unusual release plans. The band has announced that it will be releasing three albums over a series of months; ¡Uno! on September 25, 2012, ¡Dos! on November 13, 2012, and ¡Tré! on January 15, 2013. The trilogy of releases is the first new material since 2009's 21st Century Breakdown in 2009. The band has been working with longtime producer Rob Cavallo in their hometown of Oakland, CA.
The band adds:

"We are at the most prolific and creative time in our lives. This is the best music we've ever written, and the songs just keep coming," said the members of Green Day. "Instead of making one album, we are making a three album trilogy. Every song has the power and energy that represents Green Day on all emotional levels. We just can't help ourselves… We are going epic as fuck!"
For the summer, the band has confirmed some festival appearances around the world.
| Date | City | Venue |
| --- | --- | --- |
| August 18, 2012 | Tokyo, Japan | Summer Sonic 2012 |
| August 19, 2012 | Osaka, Japan | Summer Sonic 2012 |
| August 26, 2012 | Paris, France | Rock En Seine 2012 |
| September 1, 2012 | Konstanz, Germany | Rock Am See 2012 |
| September 2, 2012 | Bologna, Italy | I-day Festival |