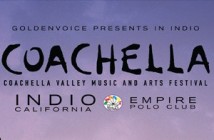 The highly anticipated Coachella 2012 is set for this weekend and the good news is that the show will be live streamed online. But, before you get too excited, there are some cavets; turns out that some of the most anticipated and highly anticipated sets will not be available; those include: Radiohead, Jeff Mangum of Neutral Milk Hotel,, At the Drive-In, Feist, Dr. Dre, and Snoop Dogg, Girl Talk, the Horrors, fIREHOSE, and Atari Teenage Riot.
On the other hand, Refused will be streaming at 11:20 PM PST (2:20 PM EST). Other notable streams include Buzzcocks, The Black Keys, The Shins, Bon Iver, We Were Promised Jetpacks, Wild Flag, Greg Ginn, The Hives, Explosions in the Sky and more.
Check out the stream here.