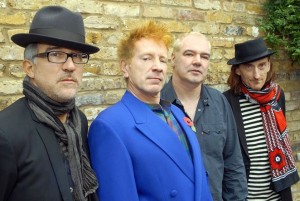 Public Image Limited have announced the track list for their new album, This Is PiL. The album, which is the band's first since That What Is Not in 1992, will be released on May 28, 2012. PiL frontman John Lydon gave some details about the songs:

Well, 12 songs, where do I begin? Everything and anything that attracts my attention. 'One Drop' is about my early youth in Finsbury Park. Fantastic! Hello, we're all teenagers don't you forget it! At any age, stay young. 'Lollipop Opera' is basically a beautiful bunch of background noise and music to sum up Britain and all its wonderful ambidextrousness! 'The Room I Am In' well that's about drugs and council flats. And there's a tragedy that still continues. 'I Must Be Dreaming' Well, you know, I must be to put up with these governments.
The band will also be releasing an EP titled One Drop for Record Store Day, April 21st, 2012.
Public Image Limited - This is PiL:
This Is PiL
One Drop
Deeper Water
Terra-Gate
Human
I Must Be Dreaming
It Said That
The Room That I Am In
Lollipop Opera
Fool
Reggie Song
Out Of The Woods