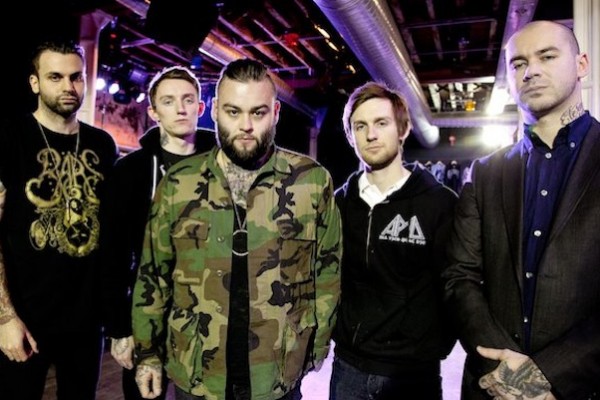 UK-based hardcore outfit Gallows will begin recording their third full length and first with Canadian vocalist Wade MacNeil, formerly of Alexisonfire. The band released a Wade's debut - the Death is Birth EP - late last year. The band will begin recording their next full length after April 23rd. They said this:

Work on Gallows album number 3 starts officially in a week. Very excited to bring you new music and get touring everywhere again.
Though this is MacNeil's first album with the band, they released 2007's Orchestra of Wolves and 2009's Grey Britain to significant hype before being dropped from their major label after a big advance which saw people drawing comparisons to the Sex Pistols' famous "rock and roll swindle."
The band's original vocalist, Frank Carter, had harsh words for his former bandmates calling the band a "benign dictatorship and a fucking mess."