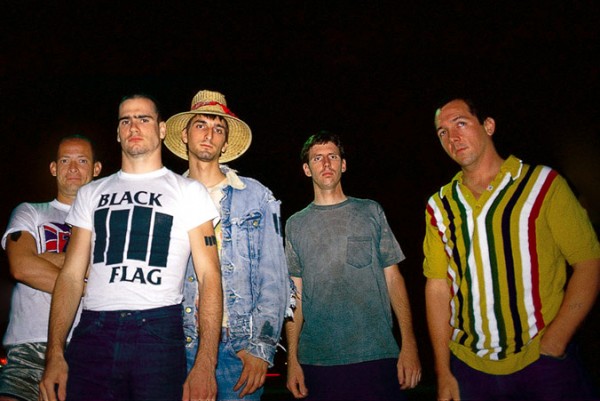 Four ex-members of Black Flag are contributing essays for the upcoming hardcover book, WE GOT POWER!: Hardcore Punk Scenes from 1980s Southern California, by David Markey and Jordan Schwartz. Three of Black Flag's numerous frontmen will be contributing ; those being Keith Morris, Dez Cadena (later second guitarist), and Henry Rollins; as well as Chuck Dukowski, who played bass for the band between 1978 and 1983.
The press info describes the book as follows:

Presenting original essays, capturing nearly 400 photos from the dawn of hardcore punk in Southern California, and reprinting every issue of the influential *We Got Power* zine from 1981 through 1983, the *WE GOT POWER!* book measures 304 large format landscape pages and is slated for August 2012 release.
This quote from Dukowski offers a bit of insight into his memories of the young men behind We Got Power:

The Black Flag bus rolled out to the San Fernando Valley to hear Minor Threat play. Jordan Schwartz was there, looking like a reporter straight out of some '30s movie, wearing a trench coat and a fedora with press pass in the hatband, holding a camera with an old-style flash reflector. It was a pivotal conceptual moment…
The book is being released by Bazillion Points, the Brooklyn publisher who put out TOUCH AND GO: The Complete Hardcore Punk Zine '79-'83, back in September 2010.