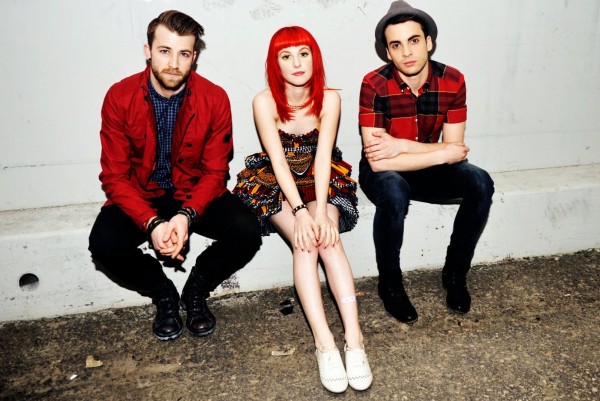 Paramore have begun recording their new album with producer Justin Meldal-Johnsen. Meldal-Johnsen has worked on albums from M83, Beck, Kid Rock, Pink, They Might Giants and also briefly served as the touring bassist for Nine Inch Nails. Paramore said this:

The guys and I went in to record a song for our 4th album about a week and a half ago. […] In case you can't tell, we're working on a pretty strange schedule, by our standards. There has never been so much time and care put into a Paramore album. Usually, we are rushing to make a very strict deadline which so far has just not been right for this record. We cannot assure you it will be out this year. What we can tell you is that from now on, when we go in to create this thing, whether for a day at a time or for a month, you will be kept more informed. It is a total joy to make our fans/family a part of what we do because we couldn't do it without you anyway.
The album will be their first since Brand New Eyes in 2009, and also the first since the high profile (and ugly) departure of founding members, Zac and Josh Farro.