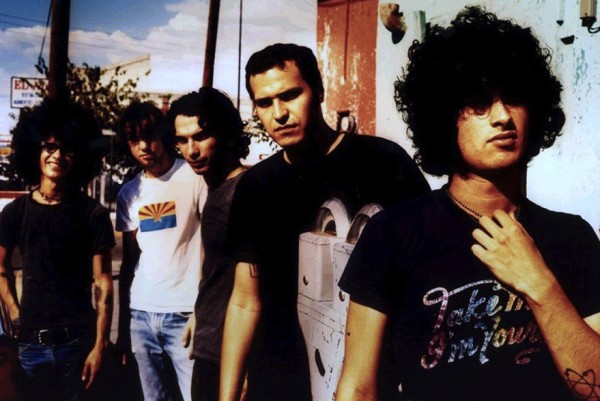 Recently reformed, massively influential post-hardcore band At The Drive-In have signed with Ontario's Dine Alone Records to reissue their 1996 debut Acrobatic Tenement and their 2001 breakthrough Relationship Of Command in Canada. The version of Relationship available from the label features two bonus tracks.
The band has previously mentioned creating their own label, Twenty-first Chapter, which will presumably be involved in any re-releases in the US.
The El Paso, Texas five-piece reunited for this a series of shows this year, including the Coachella Valley Music Festival. The band has since confirmed that they will also perform at Australia's Splendour In The Grass Music Festival among other shows.