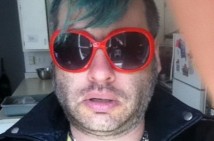 NOFX have tweeted about the completion of their new album. Frontman Fat Mike posted this:

Just finished our new record! Well, mostly. Long day.
As we reported earlier, the band had been recording with producer Bill Stevenson. The band is aiming for a fall release of their as-yet untitled 12th studio album. The band's last full-length was 2009's Coaster.