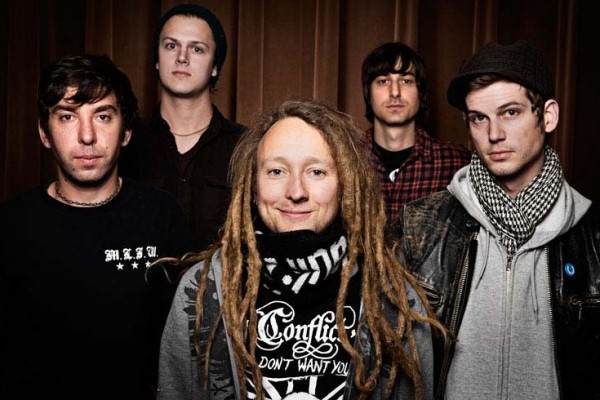 Strike Anywhere will be releasing a new live and acoustic album titled In Defiance of Empty Times. on August 14, 2012. Two sets were recorded last year, in Rochester last July and Richmond last September. The Rochester set features six songs captured from Strike Anywhere's acoustic performance alongside labelmates Polar Bear Club, while the Richmond side was recorded during a benefit show for the IWW on the eve of the Occupy Movement in RVA.
Vocalist Thomas Barnett commented:

Rochester is almost like a Peel session to me, an old BBC Radio one recording, or a very heartfelt but musical journey into the melodies and textures inside the songs. Side B, recorded on the eve of the Occupy Movement, shows a rowdy, loud yet intimate snapshot of our hometown at its passionate best. This is the riot folk for rioting folks.
The band last released Iron Front in 2009.
Rochester
We Amplify/Blaze
Infared
Hollywood Cemetery
I'm Your Opposite Number
Chorus of One
Postcards from Home
Richmond
Timebomb Generation
Orphan Age
Prisoner Echoes
Extinguish
Sunset on 32nd