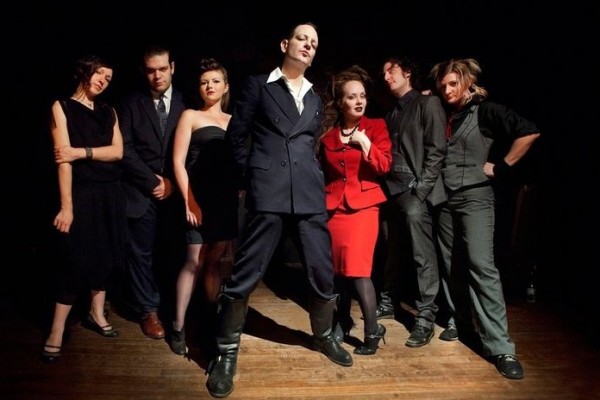 World/Inferno Friendship Society has announced their departure from their tour with the veteran UK punk act The Adicts. World/Inferno frontman Jack Terricloth issued this statement to Punknews.org:

Kid, the drummer from The Adicts punched me in the face after I told him he did a great show and asked if would there be an encore. I was shocked and did not respond in kind, as both Monkey (the Adicts singer) and Scruff (their rhythm guitar player) asked me not to, as Kid was very upset about some other matter. In fact, I don't think Kid even knew who he was punching. Instead of a handshake and a pint afterwards, World/Inferno were told the next day that we were no longer on the remainder of the tour. We are very sorry to any ticket holders who were cheated out of seeing us in Cleveland. Thank you to all The DC punks who came to the house party the kids at Wasted Dream were kind enough to let us host--the dancing was great and Hell, my voice could use a night off anyway. Using our optimism, creative thinking, and very basic desire to play for you guys we've set up a show in Chicago 'cause just going home is not our style. That's my story and I'm sticking to it. There is a really funny joke I'm dying to make. Next time we meet please ask me about it.
World/Inferno Friendship Society has announced they'll play a show at Chicago's Bottom Lounge on Wednesday, May 23rd to make up for the gig they'll miss with the Adicts on May 24th at Metro. Next month World/Inferno will also perform June 14th at Strange Matter in Richmond VA and June 15 at Asbury Lanes in Asbury Park, NJ.