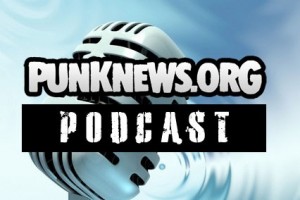 This week on the Punknews Podcast host Chris Moran is joined by Adam White and John Gentile to discuss such world shattering issues as the breakdown of the World/Inferno Friendship Society / Adicts tour, the upcoming Rise Against / Gaslight Anthem / Hot Water Music tour, and the Black Sabbath reunion without Bill Ward. Most importantly, we address the question that all of the Punknews community has rallied behind: who the fuck is Matt Toka?
…all this and music from You Blew It!, Eschatology and Dukowski.
You can click Read More to stream and/or download the show, or subscribe via RSS or iTunes. You can always send us your feedback in the comments section or via e-mail.
Punknews Podcast for the week for May 22, 2012