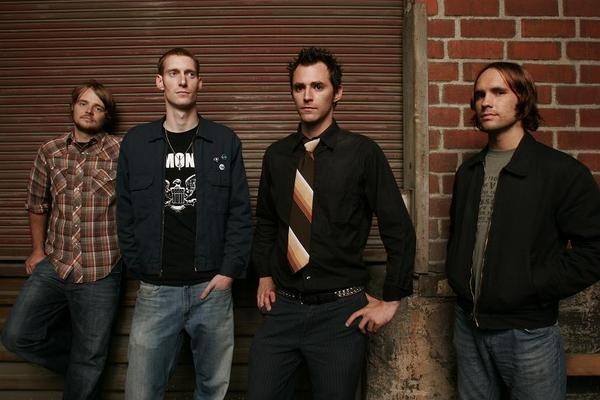 Chicago pop-punk act Allister have finished work on their new album, and have announced a title along with some other details. The record is named Life Behind Machines and they posted a blog with some more details:

Comprised of 11 songs, it's definitely the most dynamic and diverse record we've made as a band. We made sure to include a few standard three chord punk rock tunes, but we also added synthesizers, horns, and new-age electronica to a few tracks. We certainly haven't reinvented the wheel or anything, but I'd like to think we've musically progressed as a band. You can't just keep churning out the same record over and over again or you'll quickly become dull and irrelevant.

We know the record will be released by Universal Japan at some point over the summer but we don't actually have a specific release date. As of now, we're thinking about doing a digital only release in the US but we'll see what kind of demand there is for actual physical copies.
The band last released Countdown to Nowhere in 2010 in Japan. Prior to that, they released Before the Blackout in 2005 on Drive-Thru Records.