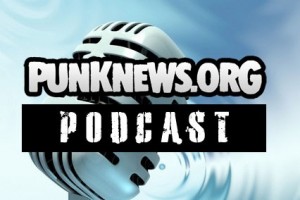 This week on the Punknews Podcast host Chris Moran is joined by Andrew Clark and John Gentile to take a look at why Blink-182 won't be on the Warped Tour, the title of the next Against Me! record, upcoming albums from Madball and Hatebreed, a Tony Hawk soundtrack and more.
…all this and music from Beware the Dangers of a Ghost Scorpion!, Aby Wolf, and Vermapyre.
You can click Read More to stream and/or download the show, or subscribe via RSS or iTunes. You can always send us your feedback in the comments section or via e-mail.
Punknews Podcast for the week for May 29, 2012