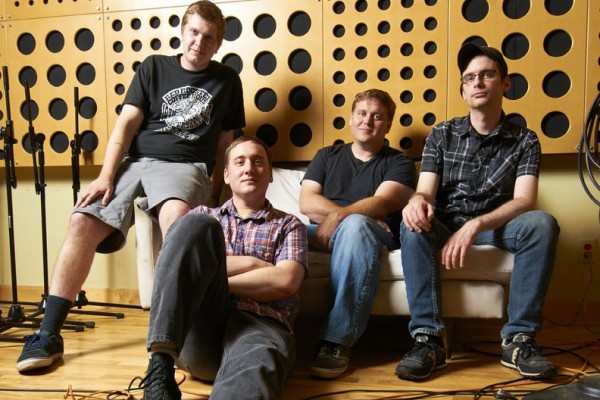 Minneapolis, MN-based Banner Pilot have begun recording demos for what will eventually become their next album. Nate Gangelhoff posted this on their Facebook:

Demo-ing new songs lately, and all of the names for them have been inspired by things that are strewn about our practice space. We have an Alkaline Trio sounding tune called "Pushpin" (from the little pins on our bulletin board thingie), a poppier tune called "Aloe" (from a bottle of hand sanitizer) and a Jawbreaker-y tune called "Coriander" (from the ingredient list on a bottle of gin). Good stuff. Look for new tunes like "Wall" and "Floor" soon.
The band is headed to Europe at the tail end of this summer and presumably will have some of these songs ready for those sets. Their 2011 album - Heart Beats Pacific - was ranked the second favorite of 2011 by Punknews.org readers, and eleventh overall by the Punknews.org staff.