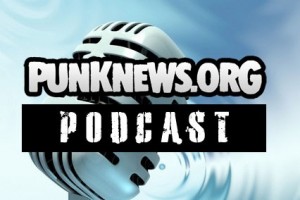 This week on the 98th episode of the Punknews Podcast Chris Moran and Adam White give their uninformed and unrequested opinions on the week's news, including the Hollywood Undead brawl, Propagandhi's new record, At The Drive-In's teaser album, the CBGB movie and more.
…all this and music from Watch Commander and Paul Westerberg.
You can click Read More to stream and/or download the show, or subscribe via RSS or iTunes. You can always send us your feedback in the comments section or via e-mail.
Punknews Podcast for the week for June 5, 2012