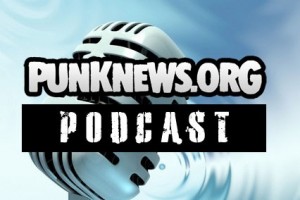 This week on the 99th episode of the Punknews Podcast, Bryne Yancey returns to the hosting chair to join Chris Moran and Adam White as they discuss the week's news. The trio tackle Danzig's hatred of cameras, Riot Fests cropping up all over the continent, Matt Skiba's bad show, the new Bouncing Souls record and more.
…all this and music from Souvenirs and The Melvins.
You can click Read More to stream and/or download the show, or subscribe via RSS or iTunes. You can always send us your feedback in the comments section or via e-mail.
Next week? Live nonsense!
Punknews Podcast for the week for June 12, 2012