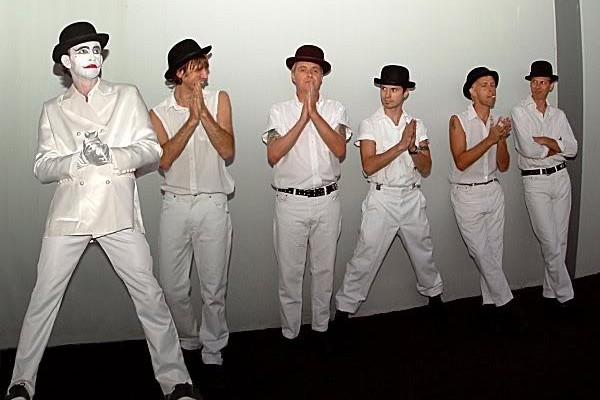 The Adicts have announced the title, release date and track listing for their upcoming DC Jam Records release. It's their first new songs in three years and is set to be released on September 11th, 2012. The album is called All The Young Droogs.
The Adicts were recently the source of some controversy after a public falling out with tourmates World/Inferno Friendship Society.
The title - like much of the band's aesthetic - comes from slang in A Clockwork Orange.
Battlefield W1
Wild
Stomper
My Old Friend
Stop the World (I Wanna Get Off)
Give it To Me Baby
Rage is the Rage
All the Young Droogs
To Us Tonight
Catch My Heart
Horrorshow
Love Lies Bleeding