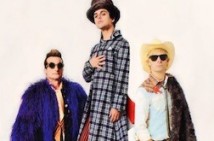 Though their producer indicated a return to the simplicity of Dookie, the full text of Green Day's Rolling Stone interview explains that it's not going to be a return to the sound of those records:

People ask me all the time. Even my son asked me, "Dad, would you ever go back to playing songs like from [1994's] Dookie and [1992's] Kerplunk?" I love those records. I love the punk stuff I grew up on. But there are so many bands who make the mistake – "We're going back, old-school." Well, that's all you're doing. You already did it. So we're changing the guitar sound. We're not going with the big Marshall-amp thing. We wanted something punchier, more power pop – somewhere between AC/DC and the early Beatles.

Mike asked me to write a song with a four-on-the-floor rhythm. I'd never done it before. It's kind of like Sandinista!, Ian Dury's "Sex & Drugs & Rock & Roll" and the Tom Tom Club song, "Genius of Love." We were trying to figure out how to make dance music without turning into a dance band.
The ¡Tré! album has a song about the Oakland version of the Occupy Wall Street protests and Billie Joe expresses some mixed feelings about those protests:

We wanted to be part of it in some way. I thought it was about working people and where we come from. But Oakland got really complicated when the anarchists started coming in. I'm not into that – smashing the windows in a small business. It's interesting: Cops are 99 percenters. Firemen are 99 percenters. That's where the anarchists are confused. This is much broader than you think it is.
Find the rest of the interview here.
Update: Shortly after this story ran, the band posted a trailer with samples, details and a cover for their second album in the trilogy, ¡Dos!. As we speculated, the second cover features bassist Mike Dirnt.