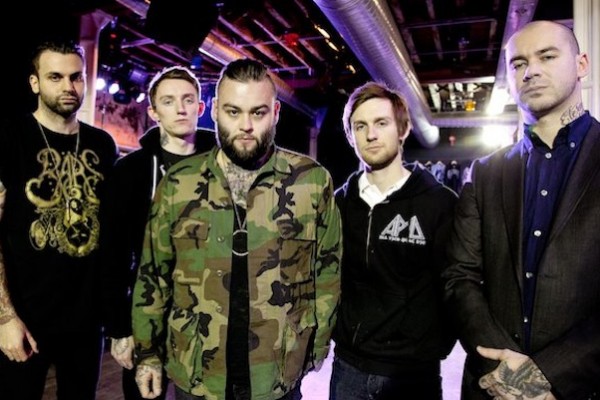 While they will be releasing their next album themselves via their own Venn Records imprint through PIAS, Gallows has enlisted Bridge Nine Records to handle the album in the United States and Canada. The UK-based hardcore band is promising a September 11, 2012 for their album, which will be the first full length with Alexisonfire's Wade MacNeil and first since the departure of their lead vocalist Frank Carter..
Eleven new tracks were recorded at BroadfieldStudio in Watford, the band's hometown, in May with producers Thomas Mitchener and Steve Sears and the band adds:

We are excited to become a part of Bridge Nine Records. Having been following the releases of label since Chris started it, it's cool to become a part of that legacy. We plan to be touring the USA a lot on this new record and we're happy to have found our new American home.
Tonight, the band will be premiering a new song via Daniel P. Carter's show on BBC Radio 1 tonight at 12am UK time / 7pm EST. You'll be able to stream "Last June" on the air or online here.