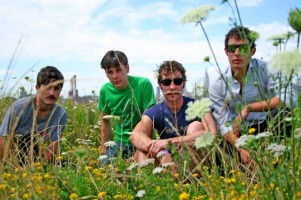 Atlanta, GA's Black Lips will be touring the Middle East in September, with shows planned in Jordan, Syria, Lebanon, Cyprus, Egypt, Tunisia, Dubai and Iraq. It's a rare trip to the region for a western band, which has been skipped over on plenty of world tours over the years due to political and social unrest, war and other reasons. Via Huffington Post:
"We want to play everywhere on the planet, and the opportunity came up. We couldn't say no," bassist and vocalist Jared Swilley said. "Anywhere that we haven't been excites us. Not many western bands have toured the region and to be one of the first is amazing. Adventures are the best."
The band planned a tour of the region in 2011, which was canceled. They continue to support last year's Arabia Mountain.